CORPORATE IDENTITY DEVELOPMENT SERVICES COMPANY IN DUBAI
Corporate Identity and the Global Marketplace
Hundreds of new products and services are added daily to the thousands that already occupy space in our minds. At Vistas, we provide Corporate Identity Development Services to shape the way a consumer looks up to and feels about your brand. This impression in the early stage of interaction can last a lifetime.The Corporate Identity Development team at Vistas helps organizations fully optimize their strengths to create competitive differentiation by developing a stylish, striking and memorable corporate identity.
Your corporate identity is not merely the sum of all the elements of your corporate image. It is the overall impression and brand value your company brings to the table.
These elements include your logo, personalized stationery, website development, slogans, and, most importantly, your employees.
Even the manner in which your product is packaged - the texture and color of your finished product - constitutes an inherent aspect of your corporate identity. It takes much time, patience and perseverance to embellish a company with a corporate identity that is letter-perfect because it has to be chiseled out of elements that may not necessarily sync or gel together.
This is precisely why you need the services of a highly professional marketing and advertising consulting firm. Vistas can help you develop your complete corporate identity––right from the logo to personalized stationery used by your employees.
Our services related to corporate identity development: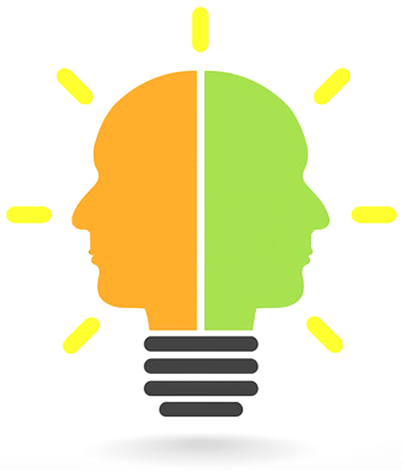 Corporate Identity and Brand Development
A professionally crafted Corporate Identity gives you an edge over your competition. It plays a pivotal role in creating and sustaining brand value. Most importantly, it helps your prospects and customers relate to your business meaningfully.
Corporate Identity and its elements
Our diverse and highly specialized expertise in all facets of marketing, advertising, brand development and business consulting enables us to focus on the larger picture, to develop a powerful business presence. Team Vistas works closely with your organization to offer multiple levels of personalization that showcase international quality and are tailored according to your needs and budget.
The concept of brand development is by no means a new idea. However, in an age of information explosion in which customers are literally bombarded continuously with messages, carving a niche for your brand takes a veteran team of seasoned marketing professionals who can identify with your product and create its unique identity. Call or write to Team Vistas today and you will never look back.
Contact us for all your communication requirements or any combination of professional websites, writing, brochures and search marketing services, and we will come up with a solution that will add value to you and your business. Click here to request a consultation or call our office at +918041288546 or write us at info [at] vistasad [dot] com with details of your requirement and we will get back to you within 24 hours.