EMAIL MARKETING SERVICES COMPANY IN DUBAI
eMailers Developed by Writers, Graphic Designers and HTML Coders
eMail marketing is powerful, effective, cost effective, and reaches potential customers in the comfort of their desks.
Backed by an excellent reputation and a strong track record as an eMail Marketing Services Company in Dubai, Vistas handles Strategic Consultation, Content Development, Emailer Design, HTML Coding, Campaign Tracking and reporting. Every single email we send strengthens the brand, connects with the TA and potentially generates new business
Our creative team of art directors and graphic designers will design a highly effective email marketing campaign to engage recipients. The eMailers are designed in line with the brand guideline and content is carefully written to communicate the brand message.
Smartly planned and executed eMail marketing messages influence customers, engage and quickly occupy a prominent position their mind space, thanks to the regular product updates, fresh news and eventsannoucements.
Vistas applies creative communication skills in designing eMailers guided by an established brand image or help develop a fresh brand guideline. Starting with a thorough review of current communications, profile, branding and marketing collateral, our design professionals develop consistent eMail communications.
Broadly the following are the specialized skills that go into producing a high quality eMailer campaign:
eMail designing

eMailer content writing

Strategizing and planning for sustained communication

HTML coding

eMailer management

Tracking
Apart from eMail Marketing Services, we also offer related services:
eMailer Content Writing
Writing content for eMailers involves long exposure and experience. A successful emailer must make the reader pause, take notice and read through the information, emailers must engage readers with meaningful content.Information, grammaticalperfection and style are imperative. Writers at Vistas are trained to gain in-depth understanding of the product or topic before starting the writing activity.
eMailer Design
We design emailers in synergy with the brand as an extension of the overall communication. All brand guidelines are followed to the letter and the spirit of the brand identity is then woven into the eMailer innovatively. We understand that brand guidelines are a guide and not a limitation for creativity. We always ensure that eMail design is aligned to the other communication assets of the company.
Word Perfect HTML Coding
The final e mailer is thoroughly tested to render correctly in all major eMail clients browsers and tested again to ensure optimal performance in the message delivery and registrations, surveys and promotions.
Customized eMailers
Completely customized to the brand's identity with message footers, subscription pages, and sign-up forms, our eMailers reflect the company's established brand image.
Reports and Analytics
Comprehensive reporting of data, message delivery statistics, bounces, and un-subscriptions are provided. Additionally, custom reports can also be generated upon request.
Data Acquisition and List Management
Reach decision makers directly with a click of the mouse through our high quality business data. We work with you and build a tailored, detailed and accurate data base for you to maximize your ROI.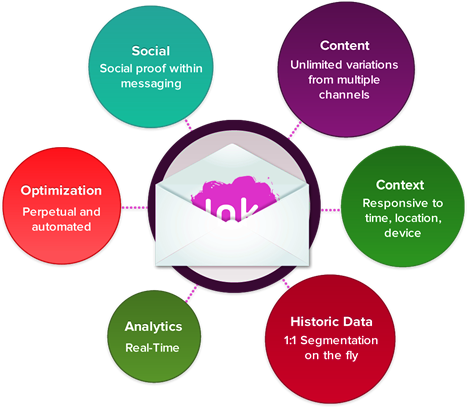 The concept of brand development is by no means a new idea. However, in an age of information explosion in which customers are literally bombarded continuously with messages, carving a niche for your brand takes a veteran team of seasoned marketing professionals who can identify with your product and create its unique identity. Call or write to Team Vistas today and you will never look back.
Contact us for all your communication requirements or any combination of professional websites, writing, brochures and search optimization services, and we will come up with a solution that will add value to you and your business. Click here to request a consultation or call our office at +918041288546 or write us at info [at] vistasad [dot] comwith details of your requirement and we will get back to you within 24 hours.