ECOMMERCE DEVELOPMENT SERVICES COMPANY IN DUBAI
Shaping your idea into an eCommerce Website
The task of translating ideas into delightful customer experiencescalls for specialist eCommerce website development skills. At Vistas, a leading eCommerce Development Services Company in Dubai,we possess in-depthskills for Magento, NopCommerce and Custom eCommerce development.During the online store development process, we make sure that both of us are on the same page in everything we dobe it store design, product management, admin panel, shopping cart or payment gateway development.After building an eCommerce store that offers an enjoyable user experience, we can promote the same effectively and professionally. Our proven online marketing and advertising strategies can help maximize the traffic to your all-new store!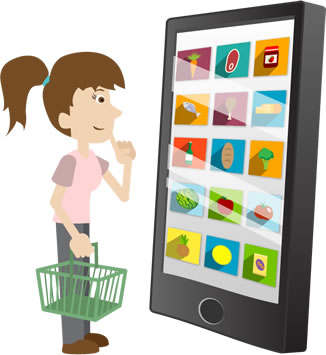 User Experience (UI) Design
Visual appeal is a paramount factor in web design.But features for great usabilityand interactivityare the hallmarks of a successful eCommerce venture.
We make the user experience seamless and memorable through:
Sophisticated user interface

Meticulously measured information in each view

Professionaland informative presentation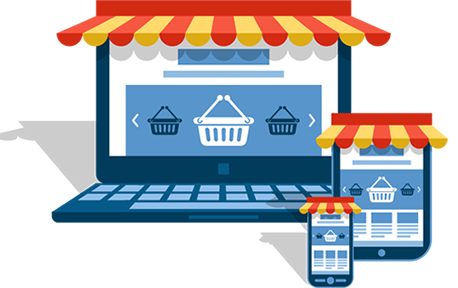 Strategic Planning
A thoughtful strategy is what drives the world of eCommerce.So we always listen hard to gain the maximum possible insights from your briefing. Then we proceed with the execution stage, while making refinements at every juncture.
Information Architecture Consultation
The engagement of our team members starts from planning phase itself. Then the process passes through a phase where our panel of experts sits with your subject matter experts to eliminate the complexities. We call it pre-development,where a strong and secure foundation for your eCommerce venture is built.
Customized Features Development
We put our heads together at this stage to plan, document and develop custom features and modules that make your web presence more strategic and meaningful. This is intended to offer you an edge in the marketplace you operate in.
Continuous Support
At Vistas, we know that launching an eCommerce website development company is not the end of the road.It is in fact the commencement of new challenges, new responsibilities, anda new commitment to help customers make their presence felt in a cluttered marketplace.
SEO &Allied Marketing Services
Apart from developinginviting online stores, Vistas can also build eCommerce websites that rank well on the pages of major search engines.As an SEO Company, we providea relevant line of online marketing services for eCommerce portals:
Search Engine Optimization (SEO)
The concept of brand development is by no means a new idea. However, in an age of information explosion in which customers are literally bombarded continuously with messages, carving a niche for your brand takes a veteran team of seasoned marketing professionals who can identify with your product and create its unique identity. Call or write to Team Vistas today and you will never look back.
Contact us for all your communication requirements or any combination of professional websites, writing, brochures and search marketing services, and we will come up with a solution that will add value to you and your business. Click here to request a consultation or call our office at +918041288546 or write us at info [at] vistasad [dot] com with details of your requirement and we will get back to you within 24 hours.