PPC SERVICES COMPANY IN DUBAI
As a PPC Management Services Company, Vistas Can Help You Get More Bang from Your PPC advertising Buck.
As a PPC Services Management Company in Dubai, Vistashas the expertise to assist businesses to advertise on Google search. Apart from displaying the ads to potential customers looking for your product,we also control the budget, define target regions, determine the audience, generate qualified leads and measure ROI.
Our core competency lies in selecting the ideal keywords and writing the right ad messaging to the audience for achieving optimal response. The budget and bids we recommend are based on meticulous planning.So you can rest assured that it is neither the highest nor the lowest. It's what works best!
Pay Per Click (PPC) advertisingis one of the pillars of search advertising. It brings targeted traffic and urges prospective buyers to visit your website. Be it on Google, Yahoo!or Bing,our PPC experts are trained to make the most of the opportunities that lie ahead.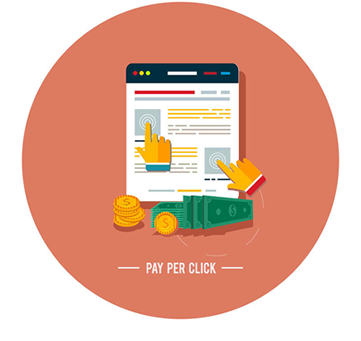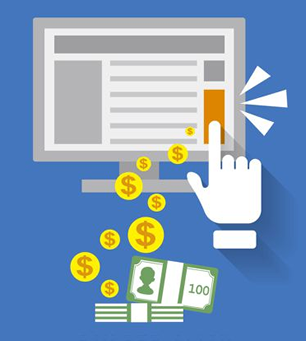 Benefits of pay per click advertising
Effective means of direct marketing for your website

Cost-effective way to increase targeted traffic to your site

High Return on Investment

Monitor the performance of your ads easily

Lets you set the price per click and you only pay for clicks you receive

Prime position at major search engines result pages
At Vistas, we believe and understand that strategic planning, keyword management and content quality are the ingredients of an effective PPC plan. We have a knack for selecting the best key words, targeting the right type of searcher and monitoring & optimizing ad performance regularly.
We are good at setting up and running PPC ad campaigns for any business, any geography and any budget. Apart from location and language-based targeting, we alsomonitor and optimize ad placements with strategies like IP address exclusion and location based exclusion.This maximizes reach and conversions, while minimizing wastage.
Our variety of paid ads includes:
Pay per click service
Shopping Ads
Search Ads
Display Ads
Mobile Ads
The concept of brand development is by no means a new idea. However, in an age of information explosion in which customers are literally bombarded continuously with messages, carving a niche for your brand takes a veteran team of seasoned marketing professionals who can identify with your product and create its unique identity. Call or write to Team Vistas today and you will never look back.
Contact us for all your communication requirements or any combination of professional websites, writing, brochures and search marketing services, and we will come up with a solution that will add value to you and your business. Click here to request a consultation or call our office at +918041288546 or write us at info [at] vistasad [dot] com with details of your requirement and we will get back to you within 24 hours.