WORDPRESS DEVELOPMENT SERVICES COMPANY IN DUBAI
WordPress CMS Development Services for Simplifying Your Business Processes.
Vistas Wordpress development services Company in Dubai team has the knowledge, skill, experience and creativity to deliver WordPress websites and applications for discerning clients across the globe.
Vistas WordPress Developers Dubai specialize in building websites and CMS in the WordPress framework. With practice we have gained immense programming knowledge in WordPress development and together with our innate creative abilities we are able to deliver stunning, performance driven websites.
Our WordPress Development services include custom theme and plugin development and provide on-going support & maintenance, for all our clients.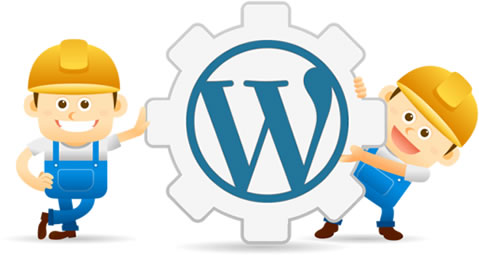 WordPress web development scores well with several advantages
Striking custom themes for highly impressionable aesthetics

A choice of Plug-ins to customize and extend functionalities

CSS compatible

Search engine friendly

Built-in dashboard for easy administration

Accessible at various levels for administration

Built for effortless content sharing on Social Media
Some of the areas where we can be of assistance in launching your WordPress development website:
WordPress development strategy - We ensure that our clients benefit from our experience
Custom WordPress website development - We work towards a strong web presence from scratch
Custom theme development - We understand your business, provide our inputs and then develop an appealing theme
Online Marketing - We position you prominently in search engines
On-going support - Flexible and for continued support
WordPress Development makes it easier you to publish new content, manage multiple blogs and share information, while retaining complete centralized control over the administration of the web properties.
Some of our other popular WordPress customization services:
WordPress theme development - We offer premium WordPress theme and template design services to visually please visitors
A wide range of plug-ins to customize and expand functionalities
WordPress website development - Custom theme integrated CMS for self-administration
WordPress plug-in development - Function specific plug-ins help enhance your visitor experience
Word press blog development - As a popular and search engine friendly CMS, WordPress is considered the blogging tool thathas several other advantages over other less known and complex tools
Additionally, we also provide the following CMS solutions:
The concept of brand development is by no means a new idea. However, in an age of information explosion in which customers are literally bombarded continuously with messages, carving a niche for your brand takes a veteran team of seasoned marketing professionals who can identify with your product and create its unique identity. Call or write to Team Vistas today and you will never look back.
Contact us for all your communication requirements or any combination of professional websites, writing, brochures and search marketing services, and we will come up with a solution that will add value to you and your business. Click here to request a consultation or call our office at +918041288546 or write us at info [at] vistasad [dot] com with details of your requirement and we will get back to you within 24 hours.