WEB MAINTENANCE SERVICES COMPANY IN DUBAI.
Providing Website Maintenance (AMC) Services & Comprehensive Support
We at Vistas provide professional, fast and easy website maintenance (AMC) services in Dubai.Knowing the importance of a continuous web presence, we work closely with you tokeep your website up to date and professional.
A Website maintenance services contract with Vistas implies means that a team of skilled website development professionals with specializations in programming, graphics, art and coding are readily available anytime you need them. A single email message will resolve most issues. For more detailed assistance and consultation,you can easily reach out to our consultants by phone.
Our website maintenance services team attends to your maintenance and management needs, and covers most of the web support demands. Our website maintenance and support service extends from small businessesto large organizations with multiple websites.
The following list highlights the range of website AMC services we provide as ongoing website maintenance:
Design and content change requests

CSS changes

Fix existing system bugs

Install/modify plug-ins and forms

Adding new content (text, images, banners)

Text and image enhancements

Content updates

Adding/Removing Pages

Updating News and Events

Updating Images

Website Banners

HTML Coding

CSS Coding

Updating Site Navigation

Troubleshooting issues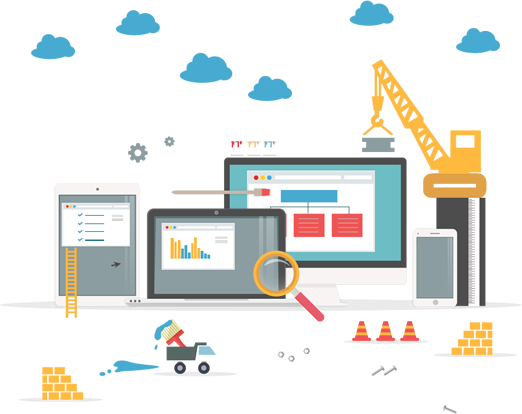 Vistas offers a complete range of marketing communications services in the digital, print and web mediums. Our experience in website design& maintenance, website redesign and creative developmentcreates an impression that even the most complex of tasks can be completed effectively in a jiffy!
Services related to Web Maintenance Services include:
The concept of brand development is by no means a new idea. However, in an age of information explosion in which customers are literally bombarded continuously with messages, carving a niche for your brand takes a veteran team of seasoned marketing professionals who can identify with your product and create its unique identity. Call or write to Team Vistas today and you will never look back.
Contact us for all your communication requirements or any combination of professional websites, writing, brochures and search marketing services, and we will come up with a solution that will add value to you and your business. Click here to request a consultation or call our office at +918041288546 or write us at info [at] vistasad [dot] comwith details of your requirement and we will get back to you within 24 hours.