Outsource Your Web Design SEO, eCommerce and Brochure Design.
Outsource Creative Designing and Save Big!
The internet has transformed the world of business. As a web designing company in Dubai, our connections with the best of talent serves as an advantage to our customers. In a world full of distributed businesses and global product development initiatives, outsourcing to other locations has become the order of the day. It gives us the opportunity to choose skilled talent from a diverse range of sources.This in turn results in improved cost efficiency and enhanced quality.
In this changing scenario, Vistas offers web designing services to clients across the world. Our ability and alacrity to work across boundaries and meet exacting standards gives us a definitive edge.Organizations of all sizes need marketing communication solutions.So we at Vistas have developed the competency to create and deploy the apposite tools required to promote our client's products and services.
Vistas takes up every single project, irrespective of its size.Experienced in handling everything from simple print ads and websites to complex advertising campaigns and enterprise web development projects, we can function as your one stop source for integrated marketing communication solutions.
Strategically located to serve a global clientele
Supported by a strong base in Bangalore and Dubai, Vistas Ad offers offshore creative design and development services. We have been extremely successful in completing complex assignments for clients all over the world.
Our multi-functional team at Bangalore works for clients in USA, UK, Australia and New Zealand.
Our Dubai caters to the requirements of clients around UAE,Abu Dhabi, Dubai, Sharjah,
GCC nations of Saudi Arabia, Kuwait, Qatar, Bahrain and Oman.
The merits of outsourcing Vistas:
Massive cost savings upto 70%

Knowledge base acquired from working with clients around the world

Talent pool of creative and technology professionals

Capability to take charge and suggest best solutions for clients

Systematic and organized execution methods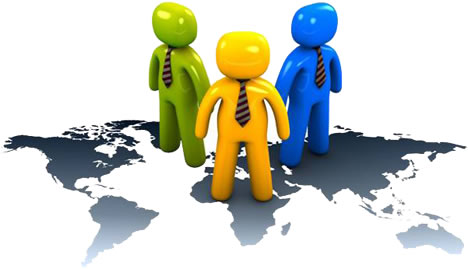 Global experience reflected in every assignment
As the years go by and with more projects under our belt, the smoothness an assignment gets done is a joy to observe. The practiced ease with which members of the team interact is reflected in the quality of design and development aspects of an assignment.
With an experienced team, strategically located at Bangalore, India and Dubai, UAE, both global market places for offshore services and outsourcing hubs. In this dynamic scenario, Vistas AD Media Communications embraced a customer driven approach from the very beginning of its existence. Today, this has not only proved successful but helped establish Vistas AD Media Communications as a highly regarded organization with clients across the globe.
Our delivery resources include:
24X7X365 customer service via phone, e-mail, text chat, IM, Yahoo, Google, Hotmail and Skype

Stringent quality control systems that deliver original creatives

Across-the-board solutions of all marketing communication requirements

Premium quality design standards

Interactive marketing support

Full spectrum creative and technology services
Perfect presentations. On time. Every time.
The difference between success and failure in a marketing campaign lies in the quality and relevance of the presentation. It has the potential to inspire, enlighten, entertain and urge the masses to take action. At Vistas, we eliminate that challenge and helping you present your offerings smartly and prominently. We certainly entertain revisions in creative and give top priority to the importance and urgency of the same. That's just how advertisingshould be!Powered by14 years of corporate marketing experience, sound design expertise and an outstanding flair for technology, Vistas is always ready to be your partner of choice.
The management and employees of Vistas lay emphasis on superlative customer experience in every interaction, even when customer expectations continue to grow at an astounding pace.
We believe that specialization is the key to success in the future. So we leave no stone unturned to acquire new skills and offer newer solutions to our customers. In this exciting business landscape, Vistas is poised to make a contribution to each of our client's business growth and success.
Benefit by partnering with us
We have already partnered with scores of clients. But we don't wish to rest on our laurels. Team Vistas is always ready to strike a mutually rewarding partnership with your business, so you could make the most of our skill sets in developing marketing communication. Since we are constantly raising the quality bar, you can rest assured that the deliverables are world class.
Easy to connect
Accessibility is our forte. When you choose us as your creative communications partner, we are always there for you both online &offline.You can connect with us through your preferred mode of communication at any point in time. It would be our pleasure to update you on the progress of the project we have taken up. We would also take your valuable inputs, analyze the current stage and offer our own insights on how the results can be optimized.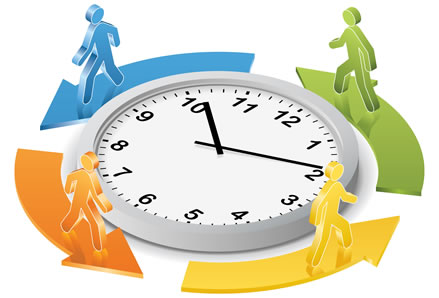 The concept of brand development is by no means a new idea. However, in an age of information explosion in which customers are literally bombarded continuously with messages, carving a niche for your brand takes a veteran team of seasoned marketing professionals who can identify with your product and create its unique identity. Call or write to Team Vistas today and you will never look back.
Contact us for all your communication requirements or any combination of professional websites, writing, brochures and search marketing services, and we will come up with a solution that will add value to you and your business. Click here to request a consultation or call our office at +918041288546 or write us at info [at] vistasad [dot] com with details of your requirement and we will get back to you within 24 hours.