Vistas'Logo Design and Branding Consultation Services aim at boosting brand visibility and loyalty.
Being the first step in the branding process, Logo Design is more to do with reaching out to customers and making a greatfirst impression.As a renowned Logo Design Services Company in Dubai, we have successfully created numerous brand personalities effectively. Vistas Logo Designing team invests ample time in researching trends and patterns in the clients' area of business activity. Drawing inspiration from this knowledge, our skilled logo designers go about designing the logo and trying several possible variations.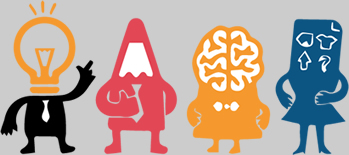 Custom Logo Design Services Delivered with Skill and Speed
Our high confidence levels stems from our years of knowledge in the logo design services business. We at Vistas assure you that the logowill be well be received by your target audience. Our creative will leave no stone unturned to maximize the aesthetic appeal and business relevance of the logo they design for you.
A project manager will be assigned to act as the single point of contact between the client and our team of designers. If required, this person will also assist you in the selection or decision-making process.
The final logo design will be handed over to you in a format of your choice to enable you to adapt it for all communication purposes.
Additionally, we also provide: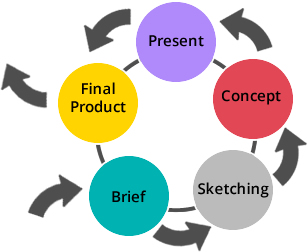 The concept of brand development is by no means a new idea. However, in an age of information explosion in which customers are literally bombarded continuously with messages, carving a niche for your brand takes a veteran team of seasoned marketing professionals who can identify with your product and create its unique identity. Call or write to Team Vistas today and you will never look back.
Contact us for all your communication requirements or any combination of professional websites, writing, brochures and search marketing services, and we will come up with a solution that will add value to you and your business. Click here to request a consultation or call our office at +918041288546 or write us at info [at] vistasad [dot] com with details of your requirement and we will get back to you within 24 hours.