WEB DESIGN SERVICES COMPANY IN DUBAI
Responsive, Mobile Website Designing and Development for A Dominant Web Presence
As a Responsive Web Design Services Company Dubai, we specialize in building websites that render great user experiences. Designed with an eye for art, packed with interactive functions, each of our websites is an idea translated into pixels and code.
Most of the new web design services we build are responsive and designed for mobile devices that work across smartphones, tabs, and desktop applications making it possible for organizations to implement optimized web strategies in today's digitally driven global economy. Vistas built Responsive, Mobile Website Design or supersites are completely device independent and adapts to desktops, tablets to small smartphones. It is no longer good enough to build websites for desktops alone. Today, the web is at hand anywhere, anyplace and on any device, in the home, at the office or on the go.
Team Vistas infuses outstanding aesthetics and leverages cutting-edge technology, to create a powerful web presence for customers.

The Dominance of Adaptive Web Design
Responsive Web Design and Development is making websites work with all devices and screen sizes used today.These websites load and function well on the same URL. As the use of mobile devices and tablets continue to grow, consumers would perform most of their searches and browsing on the devices they carry.
As you take your business to new heights, Vistas is always at your disposal to help stay connected with your customers. To this end, Vistas is pleased to offer one of the most extensive suites of Responsive, Mobile, Website Designing and Development Services you can expect from a company grounded in the ethos of creative communication.
Our efforts are focused in combining the best of design, technology and content to achieve a perfect website design. After understanding the business objectives, we work on achieving uniqueness in every website. Innovation is yet another tool we use to help maximize recall in the cluttered online space.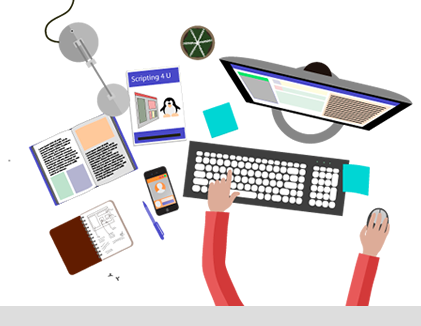 Our extensive web design capabilities:
The concept of brand development is by no means a new idea. However, in an age of information explosion in which customers are literally bombarded continuously with messages, carving a niche for your brand takes a veteran team of seasoned marketing professionals who can identify with your product and create its unique identity. Call or write to Team Vistas today and you will never look back.
Contact us for all your communication requirements or any combination of professional websites, writing, brochures and search marketing services, and we will come up with a solution that will add value to you and your business. Click here to request a consultation or call our office at +918041288546 or write us at info [at] vistasad [dot] com with details of your requirement and we will get back to you within 24 hours.